Come now, let us reason together!
Our Lord invites us to seek His wisdom — and there are many ways to do that. We gather for study, discussion and prayer on Sundays and throughout the week. Come join us as we search out the deep things of God and learn from Him and from each other in community!
Adult Forum
Sundays
Adult Forum returns at 10 a.m. on Sunday, September 15, when Selma Tepper leads us in "An Invitation to Psalms," a four-week study series.
These classes meet in the Seminary Room (just off the main narthex on the first floor) for an hour of study and discussion, led by a variety of facilitators. We study our faith, our history, challenges of today, ways to serve, leaders of the faith and a wide range of other topics.
Bible Study
Sunday afternoons: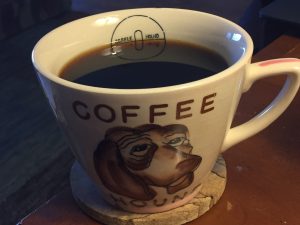 3 p.m. at Brew Ha Ha! in Branmar Plaza. This weekly 90-minute study includes Scripture, discussion and often a cup o' Joe. In other words, good coffee, good times, good news!
Wednesday mornings:
10:30 a.m. Wednesdays in the Seminary Room. This weekly study is open to all.