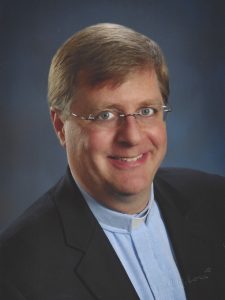 Welcome to St. Mark's Online!
I am grateful that the Holy Spirit has led you to discover our online headquarters.
As pastor, I have the honor and privilege of serving this amazing congregation.
I warmly invite you to join us for worship and to experience how we share the Good News of Jesus Christ.
Hope to see you soon.
– Pastor Scott Maxwell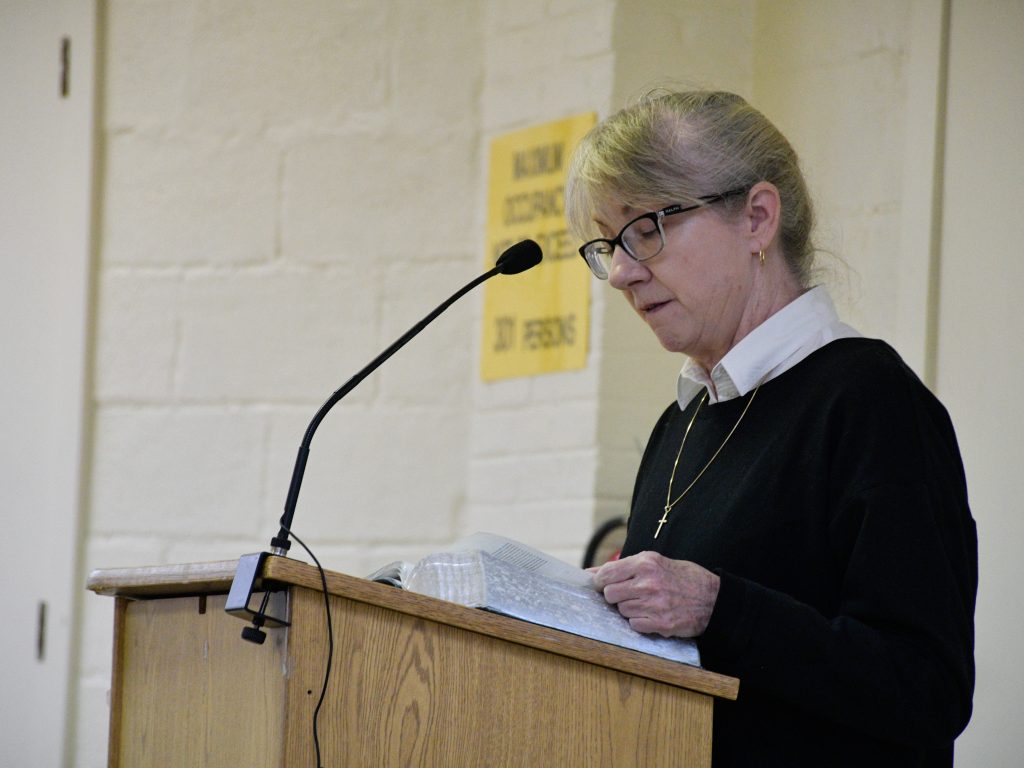 February 20, 2019
Change is in the air at St. Mark's, Kitty Dombroski said in her opening remarks at the congregation's annual business meeting, held Jan. 27. That can be great. And that can be dicey. "Most of us don't like change," she said. "And let's face it, change is really hard. It's disruptive and unsettling." It is inevitable, though, and also essential for growth. Because of all of that, Kitty chose the "Love Chapter" — the 13th chapter of First Corinthians — as the focus of her devotional. "God is love," she said. "Let's remember that today, tomorrow, next week, throughout this year, working together in ministry to serve God. God is love. We should be, too." Sixty-eight people attended the annual meeting, which included reports from the Leadership Council, adoption of the 2019 budget, information about a major new endowment and updates from many projects.
January 26, 2019
The St. Mark's Compass Team, which is working to develop a strategic plan to guide our ministry and life together, wants to send a big "thank you" to all who have participated in the Compass Team Survey. The deadline to complete the survey is Sunday, Feb. 3, so — depending on when you read this — you may still have time to submit your survey if you haven't done that yet. Please weigh in! The survey will give the team essential information about the St. Mark's family and provide a profile that we have not had in this amount of detail. Why does it matter? We're called to be good stewards of the resources God has given us — the human resources, the financial resources, the time and talents and all of the goodness He has given us. That doesn't happen by default. Good stewardship requires careful thought and a good plan. To expedite our work, the team is working with Vibrant Faith Coach Jim LaDoux, who has worked with many other congregations in similar efforts. He will visit St. Mark's on Sunday, April 14, speaking in both worship services and also during the Adult Forum at 10 a.m.
January 22, 2019
St. Mark's partners with Family Promise of Northern New Castle County again from January 27 to February 3, our second week of "hosting" families at the Hospitality Center. Our first week of service — Christmas Week 2018 — was a great introduction to this ministry, which serves families who are in transition and in need of housing. Scores of volunteers participated — preparing and serving meals, planning activities, providing overnight security and bringing special gifts and other essentials for this holiday week. We made many new friends and one of them — Hector — was featured in Family Promise's recent report on the things accomplished during 2018. His story, which was also covered by several local news outlets, was shared this way in Family Promise's report: "Hector had a full-time job and was supporting his four kids. But when his job was cut to just 25 hours, he couldn't make ends meet. He had to give up his apartment, and his family bounced between houses of friends and family members — eventually ending up in a motel. The day before our new Hospitality Center opened in November, Hector had just enough money to pay for one more night in the motel. For a family like his — one headed by a single father — it was difficult to find resources, and he faced the grim choice of living in his car or splitting up from his kids. Supporters like you gave Hector a third option: our new Hospitality Center. He was able to keep his family together while receiving shelter, food, and hospitality. He shared his story on WDEL and Community Issues with Omar Rashada, and just this week, he moved back into permanent housing!" What a glorious testimony to God's provision — and what amazing timing for Hector and his family.
Jewish-Christian Understanding

February 24, 2019

10 a.m. in the Seminary Room.

Peter Pettit, director of the Institute for Jewish-Christian Understanding at Muhlenberg College, will visit to talk with us about efforts to build bridges of understanding between the Jewish and Christian faith traditions. Dr. Pettit has been active in Christian-Jewish dialogue for more than 25 years, giving leadership in local, national and international settings. He earned his Ph.D. and master's degrees at Claremont (Calif.) Graduate University and a master of divinity degree from Lutheran Theological Seminary in Philadelphia.

Mardi Gras Potluck Festival

March 2, 2019

6 p.m.

Put on a Mardi Gras mask and come join the fun at St. Mark's Mardi Gras Potluck Festival! We'll have a potluck dinner, so bring a dish or dessert to share. And get a team together (five people on each team) for the Family Feud Tournament! We're all one big family so ANYONE can be on your team. Bring the kids! Bring family! Bring friends!

Ash Wednesday Service

March 6, 2019

7 p.m.

Our Ash Wednesday service includes a special guest preacher, a deaf Bible drama, the imposition of ashes and holy communion. Join us as we hear from Bishop Peggy A. Johnson, who serves as the episcopal leader of the United Methodist Church's Philadelphia Area, which includes the Eastern Pennsylvania Annual Conference and the Peninsula-Delaware Annual Conference. Her sermon title is: "Can You Keep A Secret?" "I am looking forward to taking part in this service as we continue to model our 'full communion' relationship with the ELCA and the UMC," she said. "My hope is that the deaf community's involvement will spark some interest in deaf ministry at your church and further collaborations."