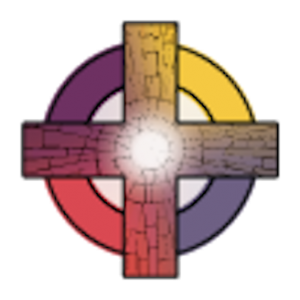 Welcome to St. Mark's Online!
We are glad you have found our online headquarters and we hope you'll join us for worship.
Our congregation has just begun the process of finding a new pastor.
In the meantime, we welcome a strong cadre of pastors to our pulpit during these summer months, including:
Sunday, July 14: The Rev. Jonathan Miller
Sunday, July 21: The Rev. David Mueller
Sunday, July 28: We will join our neighbors at Presbyterian Church of the Covenant for worship and our third annual joint church picnic.
Sunday, Aug. 4: The Rev. David Mueller
Sunday, Aug. 11: The Rev. David Mueller
Sunday, Aug. 18: The Rev. John Keating
Sunday, Aug. 25: The Rev. John Keating
We hope to see you soon!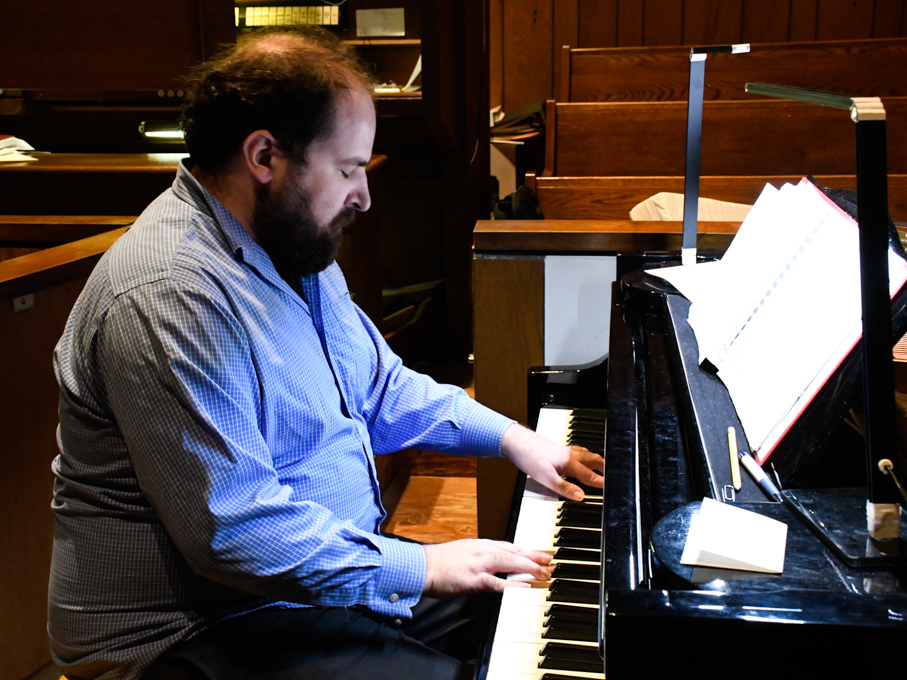 June 29, 2019
St. Mark's has a new director of music and worship arts — and he has a familiar face! We congratulate John Lasher, who has been our interim director for several months, on his appointment to this position. We thought you'd like to know more about John and we sent him some questions. First, a short bio: John grew up in Newark, Delaware, where he was active in church music from the age of 7. He plays piano, organ and keyboard, and has played timpani and other percussion. He holds a Bachelors of Music Composition from Cairn University, where he also studied Bible and Theology. John is an accomplished actor, having appeared locally with the Brandywiners, Wilmington Drama League, OperaDelaware and at Delaware Children's Theatre. He played "Watson" in a critically acclaimed performance of "Sherlock Holmes: The Final Adventure" in Philadelphia. He enjoys building computers, cooking and occasionally drives for Uber.
June 22, 2019
St. Mark's is in a time of transition as we begin the process of finding a new pastor. As was announced in May, Pastor Scott Maxwell accepted a call to ministry in the Baltimore area and his last day was Sunday, June 16. We had a wonderful turnout for our farewell to Pastor Scott and Candy that day. Our Leadership Council, presided over by Kitty Dombroski, now is working to provide St Mark's with an Interim Pastor. The Rev. Bettye Wolinski, assistant to our Synod Bishop William Gohl, attended the Council's meeting June 9 to review the interim process with us. "It is Council's goal to have the right Interim Pastor in place as quickly as possible," Kitty said. "… I am confident that with the Holy Spirit leading us St Mark's will be on the right track." A Transition Team will be formed to assist the Interim Pastor. Sunday worship services will continue as scheduled (9 a.m. and 11 a.m.). In addition, our congregational picnic is coming soon – Sunday, July 28 – as we join with our neighbors at Presbyterian Church of the Covenant for a combined worship service. As Kitty says: "Lots of good stuff ahead!"
April 22, 2019
More than two dozen people in leadership roles at St. Mark's attended a half-day retreat on Saturday, April 13 to discuss the congregation's strategic plan, now under construction. The plan also was the focus of the Adult Forum gathering on Palm Sunday, April 14. Leading both meetings was Jim LaDoux, who works with congregations around the nation as a coach/consultant for Minneapolis-based Vibrant Faith. LaDoux has counseled the new St. Mark's Compass Team, tasked with developing the plan, which will then be presented to the St. Mark's Leadership Council for review and consideration. Three congregational forums also are planned in May (see schedule at the end of the article), during which all are welcome to ask questions and share ideas with the Compass Team. Participants at the Saturday retreat included Council members, committee chairs and ministry leaders. They heard more details from the congregational survey that was done earlier this year.
ROAR: The Mane Event!

July 21, 2019 – July 25, 2019

5:15 to 8:30 p.m. at Presbyterian Church of the Covenant

ROAR: The Mane Event is an epic African adventure that engages the whole herd! At Roar, kids explore God's goodness and celebrate a ferocious faith that powers them through this wild life! All children, ages 4 through 11, are welcome. They must be registered by an adult. The five-evening event goes from 5:15 to 8:30 p.m. from Sunday, July 21 through Thursday, July 25. Our host is Presbyterian Church of the Covenant, 503 Duncan Road, our next-door neighbor. Teens and adults are needed to make this year's Vacation Bible School another success!