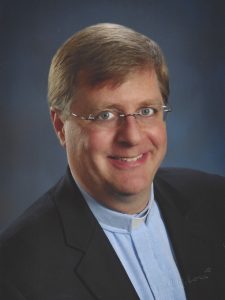 Welcome to St. Mark's Online!
I am grateful that the Holy Spirit has led you to discover our online headquarters.
As pastor, I have the honor and privilege of serving this amazing congregation.
I warmly invite you to join us for worship and to experience how we share the Good News of Jesus Christ.
Hope to see you soon.
– Pastor Scott Maxwell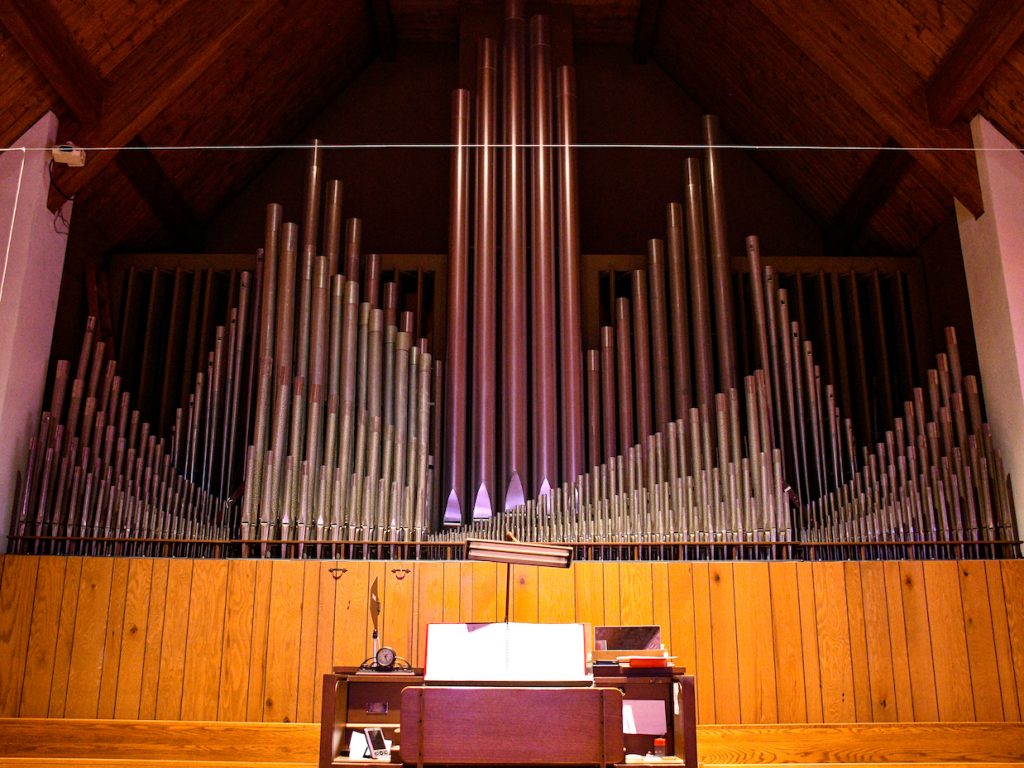 March 24, 2019
Are we looking for each other? We are looking for a Director of Music and Worship Arts. Are you the one? If so, we'd love to hear from you! The Director of Music and Worship Arts serves as the primary musician and coordinator for worship experiences at St Mark's. This position (30 hours per week) has overall responsibility for planning, organizing, leading and directing the music and other artistic elements of all services enhancing the worship experience for all. The candidate must have the musical ability to support both traditional and contemporary services. Much more detail on our church, music inventory, the job description and application instructions is available. Just click on the "read more" link below. If it seems like a good fit, we invite you to respond in either of these ways by April 30, 2019. • Mail your resumé with a cover letter and contact information to: Worship Search Committee, St. Mark's Lutheran Church, 501 Duncan Rd., Wilmington DE 19809 • Send your resumé with a cover letter and contact information electronically to resume@stmarksonline.org.
March 24, 2019
The St. Mark's Compass Team, tasked with developing a strategic plan for the church, continues to study the data gathered in the recent congregational survey. Analysis of the data continues—moving toward a full and more formal report that will summarize findings in five areas: fellowship and caring, faith and faith development, outreach, flexibility and atmosphere. Many challenges and aspirations have been identified. The top priority identified by the 70 respondents, according to Compass Team convener Nancy Wilkerson, was to "develop and implement a strategy to attract new members and incorporate them into the life of the church." Many suggestions were shared on the "other priorities" page. Here are a few samples: * Do more to meet the needs of young families * Establish prayer circles, praying for members who have difficult situations arise * Help us connect with each other across boundaries (service times/styles, age, marital status, etc.) * Develop a program of service projects serving our neighborhood community * Improve our website! (Editor's note: We're already working on that! Keep the suggestions coming!)
March 2, 2019
"To everything there is a season," the writer of Ecclesiastes tells us, and our Director of Faith Formation, Gail Rodger, has announced plans to retire, effective April 30. Gail has been part of the St. Mark's staff for nine years, accepting the part-time position after more than 20 years as a music teacher and choirmaster in South Jersey. "I felt God had drawn me to St. Mark's," she said. "My heart's desire has been to help people grow — myself included — through studying God's Word, discussion and talking to one another. So many Christians go to church and don't think about how real God is and that he wants a relationship with them. That relationship grows through spending time with him and through our contact with our brothers and sisters." She loves the spirit of generosity and service she sees at St. Mark's. "Many at St. Mark's put their lifeblood into service here," she said, "in Sunday School, at Sojourners' Place, with Lutheran Community Services, Family Promise and so many other efforts." Through the past decade, Gail has coordinated ministries including Sunday School, the adult forum, special services such as Candlemas, fun events such as "Trunk or Treat," community service in Edgemoor and women's ministries, including the quarterly brunch, and St. Mark's partnership in Vacation Bible School at Presbyterian Church of the Covenant. "Gail's leadership as our Faith Formation Director has greatly impacted countless lives for the sake of Jesus Christ and her involvement in the community has connected us to our neighbors like never before," said Pastor Scott Maxwell.
Midweek Lenten Series: Unafraid

March 27, 2019

6 to 8:15 p.m. at Grace Episcopal

Each year during the Lenten season, we gather on Wednesday evenings to reflect on our lives and our faith. This year we are joining with churches in the Brandywine Collaborative to study Adam Hamilton's book "Unafraid: Living with Courage and Hope in Uncertain Times." The next gathering in the series is Wednesday, March 27 at Grace Episcopal Church, 4900 Concord Pike, Wilmington. We start with supper at 6 p.m., then have a time of prayer and worship at 6:45 and a time of study and discussion from 7:15 to 8:15 p.m. For anyone struggling with fear or wondering how families and communities can thrive in troubled times, "Unafraid" offers an informed and inspiring message full of practical solutions. Join us for this conversation. The remainder of the schedule is as follows: * Wednesday, March 27: Grace Episcopal Church, 4900 Concord Pike, Wilmington * Wednesday, April 3: Ascension Episcopal Church, 3717 Philadelphia Pike, Claymont * Wednesday, April 10: St. Mark's Lutheran Church, 501 Duncan Road, Wilmington

Habitat for Humanity's Kevin Smith

March 31, 2019

10 a.m. in the Seminary Room

We are delighted to host Kevin Smith, chief executive officer of Habitat for Humanity of New Castle County, in our Adult Forum this week. As you know, the U.S. housing market had an unprecedented number of foreclosures in 2008. Though the housing market has recovered, a new housing crisis looms across the country, in Delaware and in our community. Habitat for Humanity brings a powerful remedy as volunteers and community partners join forces to develop and upgrade housing opportunities. New Castle County has many examples of Habitat's life-changing impact. Join us as we hear how Habitat is addressing the lack of affordable housing and helping to revitalize neighborhoods by putting God's love into action.

Lutheran Volunteer Corps BOWLATHON

April 7, 2019

1:30-4 p.m. at Pleasant Hill Lanes

So you say you can bowl? We've got just the thing for you. And even if you can't really knock 'em over, you can be a bowling powerhouse by supporting the Lutheran Volunteer Corps' annual Bowlathon. Planning is already underway, with five-person teams forming for youth, adults and combination teams. Individuals also are welcome to register. LVC will connect you with a team if you need one. Bill Fuson is the coordinator for St. Mark's participation. See him for registration forms and more information. Come out and roll with us–or cheer us on with a donation!