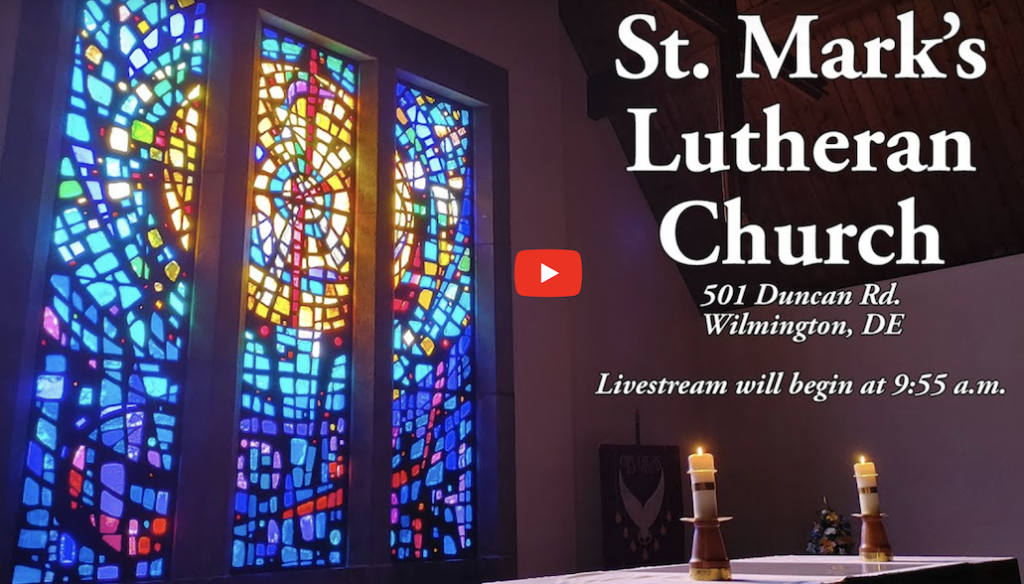 Welcome to St. Mark's Online!
We are glad you have found our online headquarters and we hope you'll join us in worship soon!
After five months of worshipping by prerecorded video because of the coronavirus (COVID-19) pandemic, we have resumed in-person worship services. Church doors open at 9:45 a.m. and we are having one 10 a.m. service for now. New procedures are in place to ensure the safety of all. Face coverings will be required. Please see our 'Reopening Day' video for more information.
In addition to our in-person service, we are offering live video access to our 10 a.m. service on our YouTube channel.
We hope you'll join us soon — in whichever way suits you and your family best.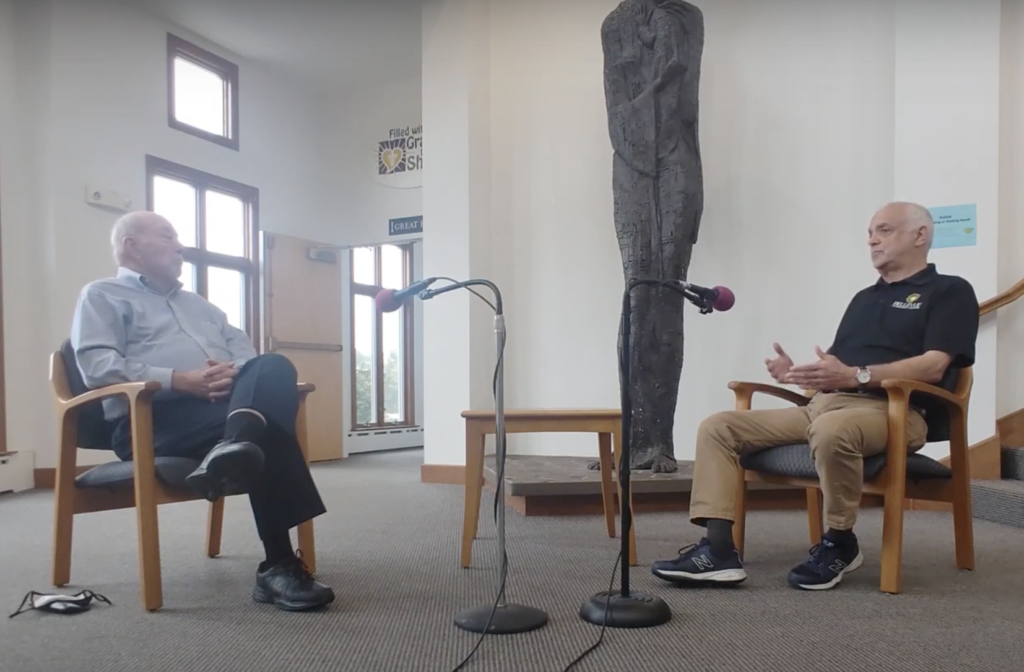 October 21, 2020
One of our closest neighbors, the Bellevue Community Center — located across Duncan Road from St. Mark's — has served the community for more than 40 years, offering educational, recreational, self-enrichment, athletic, cultural and family support services and programming. In this week's Midweek Extra,  Interim Pastor David Mueller talks with Joseph Wisniewski, executive director of the center, about its programs and plans.
October 10, 2020
The votes are in! And that was no small feat. The coronavirus (COVID-19) pandemic has demanded plenty of creative solutions. To allow all St. Mark's members to vote on the Call Committee slate — whether they have returned to in-person worship or not — Kitty Dombroski, the ingenious president of St. Mark's Leadership Council, rigged up a plastic bowl and a paint roller extension to collect ballots after the congregational meeting on Sunday, Oct. 4. Members who watched the meeting online and have not yet returned to in-person worship were able to vote by driving to the church parking lot and placing their ballots in Kitty's "ballot bowl" from a safe distance. Thanks to all who helped us meet the requirements for establishing this important committee.
September 27, 2020
We have a great update on St. Mark's efforts to call a new pastor and we need your vote to move forward with a Call Committee. St. Mark's Leadership Council on September 13 approved a slate of eight candidates and it's time for a congregational vote. Read more to learn about the candidates, the special Oct. 4 congregational meeting and the voting process we will follow during this coronavirus pandemic..
All Saints Day

November 1, 2020

10 a.m.

All Saints Day falls on the first Sunday of November, a solemn occasion to remember loved ones we have lost and also to remember and recognize Christ's victory over death. At St. Mark's, the names of those who have died within the last year are read du

Praying together for St. Mark's

November 7, 2020

10 a.m. via Zoom

Join us for real prayer in a virtual context, as we launch a new series of prayer meetings for our church, St. Mark's Lutheran. We'll meet by way of the Zoom video conferencing software on the first Saturday of the month, starting November 7. We'll pra