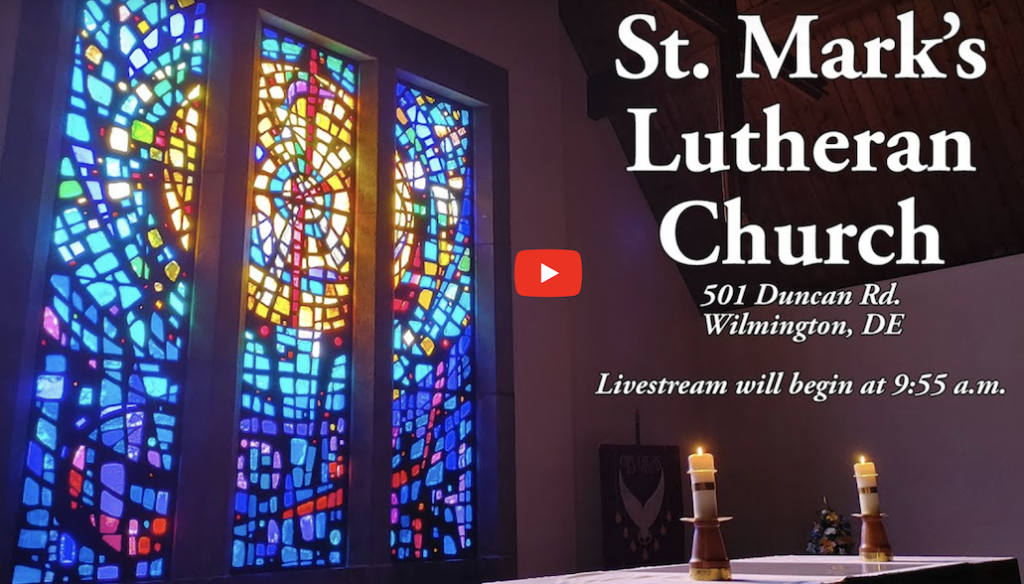 Welcome to St. Mark's Online!
We are glad you have found our online headquarters and we hope you'll join us in worship soon! We have resumed in-person worship in our sanctuary on Sunday mornings. Church doors open at 9:45 a.m. and we are having one 10 a.m. service for now. New procedures are in place to ensure the safety of all. Face coverings will be required. Please see our 'Reopening Day' video for more information. In addition to our in-person service, we are offering live video access to our 10 a.m. service on our YouTube channel. We hope you'll join us soon — in whichever way suits you and your family best.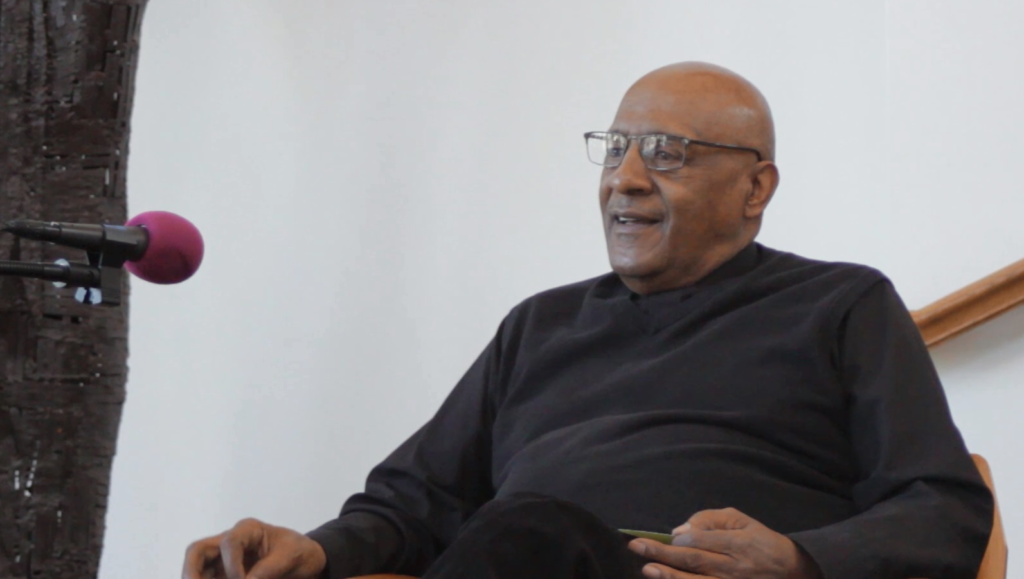 January 23, 2021
The Rev. Clarence Pettit of Unity Lutheran Church in Wilmington joined Interim Pastor David Mueller for another Midweek Extra discussion of race. He talked about protests, about the January 6 riot at the Capitol building in Washington D.C. and about changes needed in the church and society to make good on the principle that "all are created equal."
December 25, 2020
Interim Pastor David Mueller shared a four-part meditation on Christmas Eve. We include the text of his message and a link to the archived service on our YouTube channel. Our worship, led by John Lasher, director of music and worship arts, included a chime choir and guest violinist Maria Rusu.
December 17, 2020
Yes, Virginia, there is a Christmas Day coming — even in the year 2020! Of course, 2020's indelible mark changes these holidays in many ways. Most of us will not be gathering in person, because of the coronavirus pandemic, which continues to ravage our world. But we can gather in both real and virtual ways to commemorate the birth of our Lord. We'll have one 7:30 p.m. service on Christmas Eve — in our sanctuary for those with reservations and also livestreaming on our YouTube channel for those joining remotely. See our plans for Sunday, Dec. 27, too. Read more to get all the links!