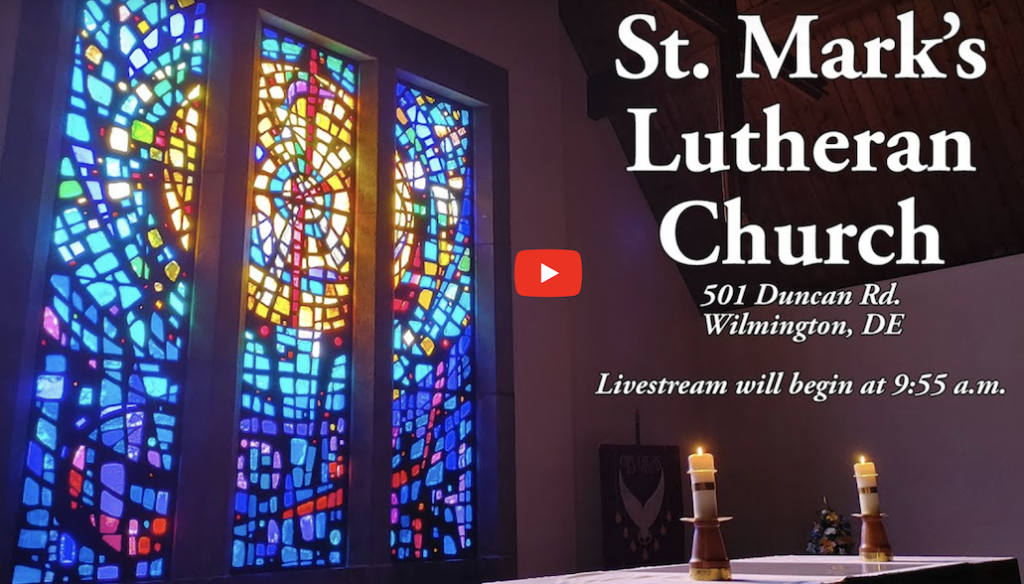 Welcome to St. Mark's Online!
We are glad you have found our online headquarters and we hope you'll join us in worship soon!
After five months of worshipping by prerecorded video because of the coronavirus (COVID-19) pandemic, we have resumed in-person worship services. Church doors open at 9:45 a.m. and we are having one 10 a.m. service for now. New procedures are in place to ensure the safety of all. Face coverings will be required. Please see our 'Reopening Day' video for more information.
In addition to our in-person service, we are offering live video access to our 10 a.m. service on our YouTube channel.
We hope you'll join us soon — in whichever way suits you and your family best.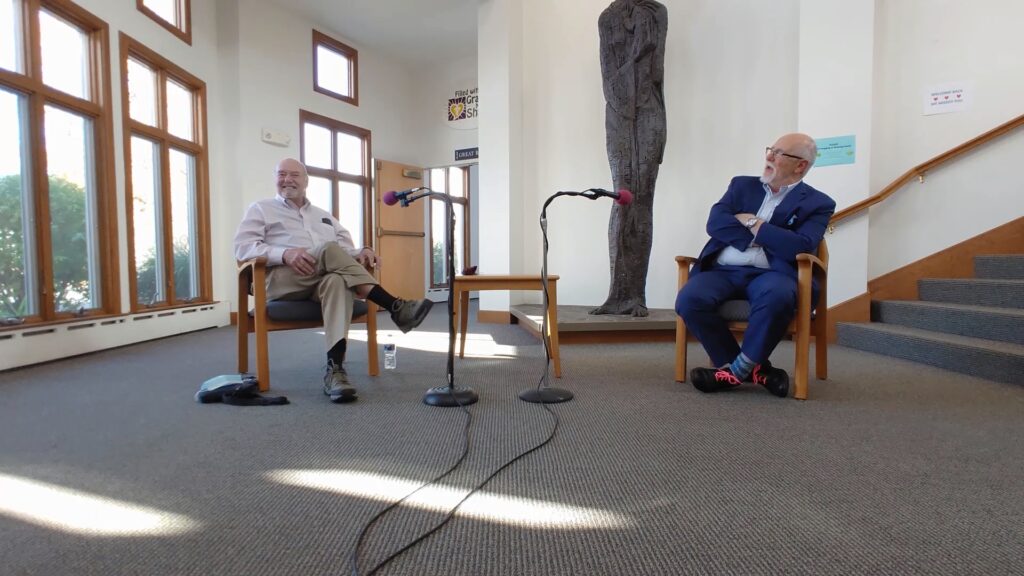 November 23, 2020
In this Midweek Extra, recorded on November 17, Interim Pastor David Mueller talks with Stephen Dutton, manager of pastoral services for Christiana Care Health System. They discuss the pastoral services program, its history and how hospital chaplaincy has had to change during this coronavirus (COVID-19) pandemic.
November 17, 2020
In the November 11 edition of our Midweek Extra video, Interim Pastor David Mueller was joined by the Rev. Kathryn Morgan, interim pastor at Presbyterian Church of the Covenant, our next-door neighbor.
October 21, 2020
One of our closest neighbors, the Bellevue Community Center — located across Duncan Road from St. Mark's — has served the community for more than 40 years, offering educational, recreational, self-enrichment, athletic, cultural and family support services and programming. In this week's Midweek Extra,  Interim Pastor David Mueller talks with Joseph Wisniewski, executive director of the center, about its programs and plans.