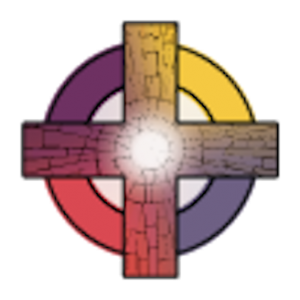 Welcome to St. Mark's Online!
We are glad you have found our online headquarters and we hope you'll join us for worship.
Our congregation has just begun the process of finding a new pastor.
In the meantime, we welcome a strong cadre of pastors to our pulpit during these summer months, including:
Sunday, June 23: The Rev. Carol Peterson
Sunday, June 30: The Rev. Becca Ehrlich
Sunday, July 14: The Rev. Jonathan Miller
Sunday, July 21: The Rev. David Mueller
Sunday, July 28: We will join our neighbors at Presbyterian Church of the Covenant for worship and our third annual joint church picnic.
Sunday, Aug. 4: The Rev. David Mueller
Sunday, Aug. 11: The Rev. David Mueller
Sunday, Aug. 18: The Rev. John Keating
Sunday, Aug. 25: The Rev. John Keating
We hope to see you soon!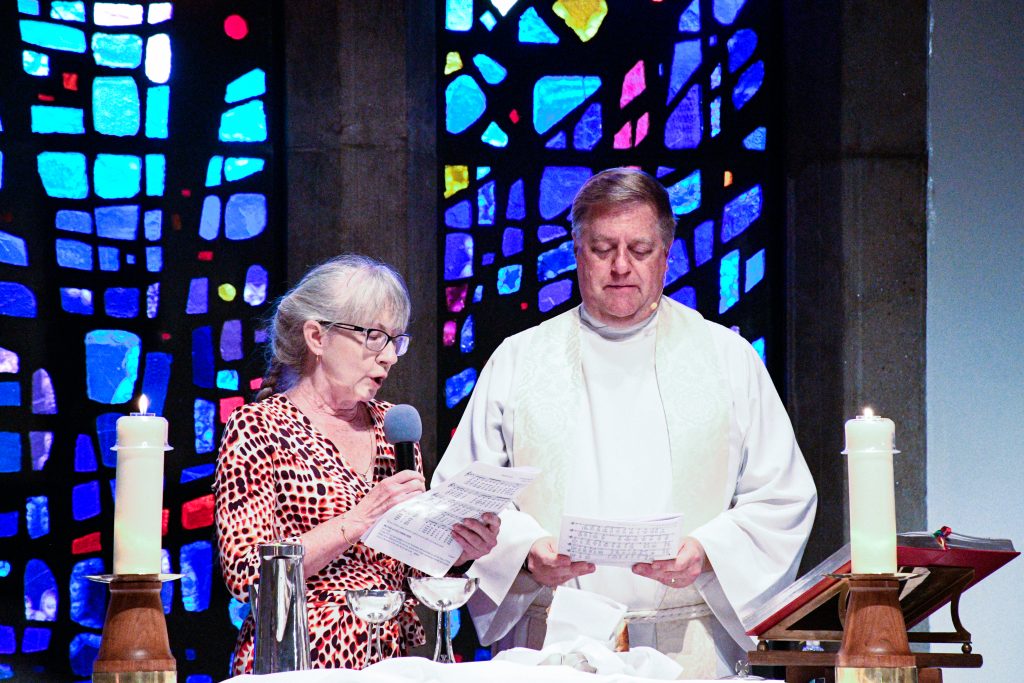 June 22, 2019
St. Mark's is in a time of transition as we begin the process of finding a new pastor. As was announced in May, Pastor Scott Maxwell accepted a call to ministry in the Baltimore area and his last day was Sunday, June 16. We had a wonderful turnout for our farewell to Pastor Scott and Candy that day and this wonderful congregation gave them a generous farewell gift. Our Leadership Council, presided over by Kitty Dombroski, now is working to provide St Mark's with an Interim Pastor. The Rev. Bettye Wolinski, assistant to our Synod Bishop William Gohl, attended the Council's meeting June 9 to review the interim process with us. "It is Council's goal to have the right Interim Pastor in place as quickly as possible," Kitty said. "… I am confident that with the Holy Spirit leading us St Mark's will be on the right track." A Transition Team will be formed to assist the Interim Pastor. Sunday worship services will continue as scheduled (9 a.m. and 11 a.m.). In addition, our congregational picnic is coming soon – Sunday, July 28 – as we join with our neighbors at Presbyterian Church of the Covenant for a combined worship service. As Kitty says: "Lots of good stuff ahead!"
April 22, 2019
More than two dozen people in leadership roles at St. Mark's attended a half-day retreat on Saturday, April 13 to discuss the congregation's strategic plan, now under construction. The plan also was the focus of the Adult Forum gathering on Palm Sunday, April 14. Leading both meetings was Jim LaDoux, who works with congregations around the nation as a coach/consultant for Minneapolis-based Vibrant Faith. LaDoux has counseled the new St. Mark's Compass Team, tasked with developing the plan, which will then be presented to the St. Mark's Leadership Council for review and consideration. Three congregational forums also are planned in May (see schedule at the end of the article), during which all are welcome to ask questions and share ideas with the Compass Team. Participants at the Saturday retreat included Council members, committee chairs and ministry leaders. They heard more details from the congregational survey that was done earlier this year. Nancy Wilkerson, convener of the Compass Team, sketched out demographic data and summarized perceptions and priorities listed by the 70 people who responded to the survey. And they heard key insights from LaDoux about what makes for an effective plan. LaDoux said the strategic plan aims to help the congregation "create a culture of spiritual vitality" in a way that honors our calling and mission and helps us to bring our best to one another and to our community.
March 24, 2019
Are we looking for each other? We are looking for a Director of Music and Worship Arts. Are you the one? If so, we'd love to hear from you! The Director of Music and Worship Arts serves as the primary musician and coordinator for worship experiences at St Mark's. This position (30 hours per week) has overall responsibility for planning, organizing, leading and directing the music and other artistic elements of all services enhancing the worship experience for all. The candidate must have the musical ability to support both traditional and contemporary services. Much more detail on our church, music inventory, the job description and application instructions is available. Just click on the "read more" link below. If it seems like a good fit, we invite you to respond in either of these ways by April 30, 2019. • Mail your resumé with a cover letter and contact information to: Worship Search Committee, St. Mark's Lutheran Church, 501 Duncan Rd., Wilmington DE 19809 • Send your resumé with a cover letter and contact information electronically to resume@stmarksonline.org.