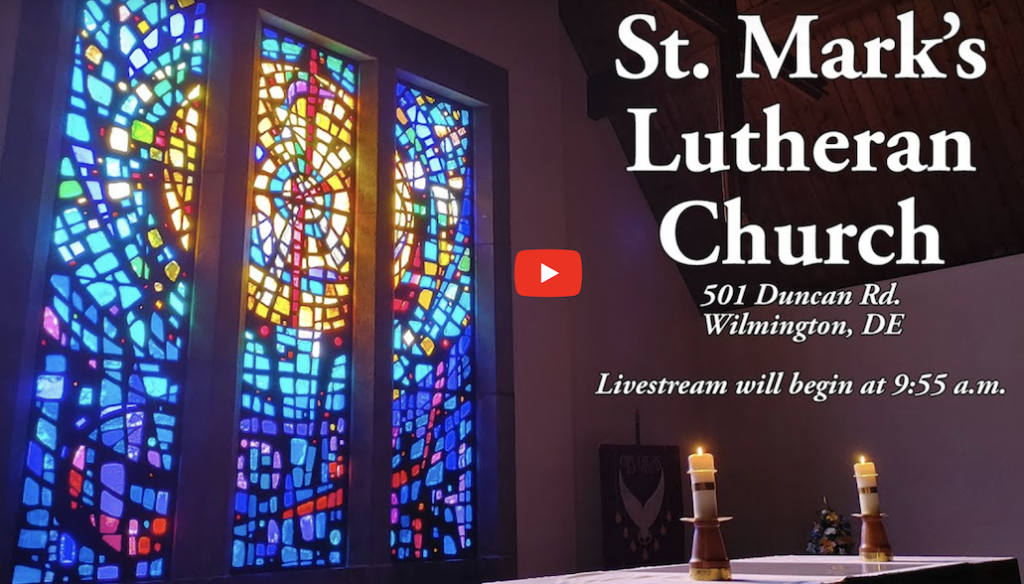 Welcome to St. Mark's Online!
We are glad you have found our online headquarters and we hope you'll join us in worship soon!
We missed two weeks of in-person worship because of snow and ice, but we're back open Sunday, February 21! We'll meet in-person for 10 a.m. worship and the service will also be livestreamed on our YouTube channel.
Church doors open at 9:45 a.m. and the service begins at 10. New procedures are in place to ensure the safety of all and face coverings are required. Please see our 'Reopening Day' video for more information.
We hope you'll join us soon — in whichever way suits you and your family best.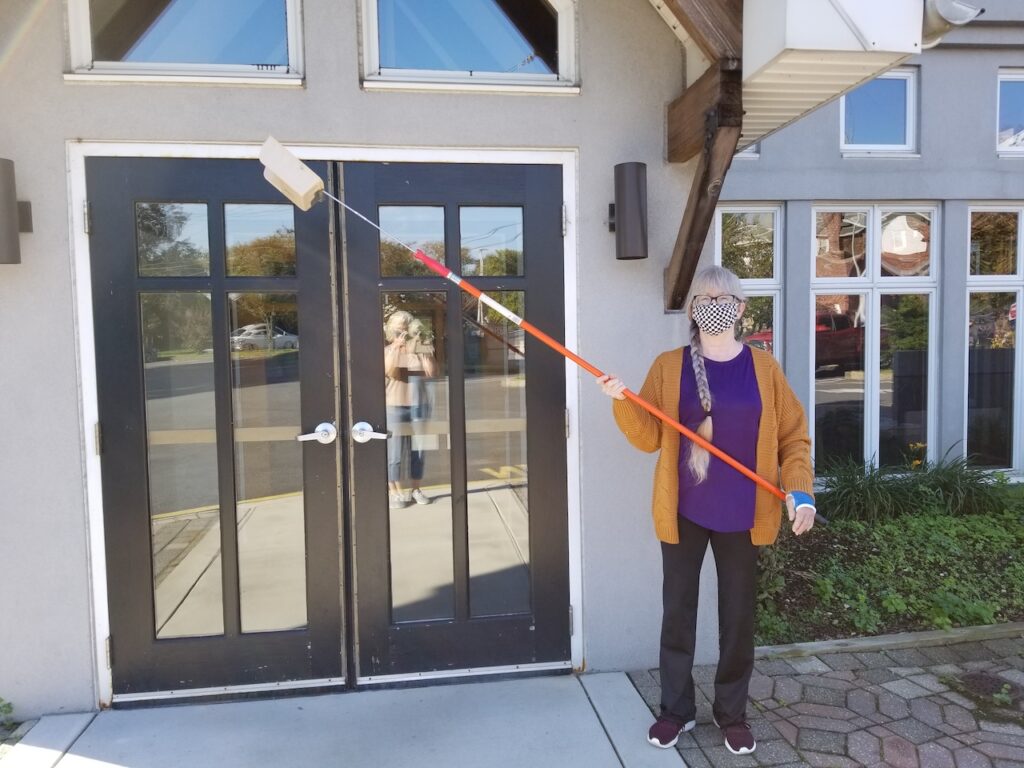 February 20, 2021
This past year required lots of change! Here, for example, you see how Council President Kitty Dombroski rigged up a basket on a pole to collect drive-by votes from a pandemic-safe distance. In this post, she shares thoughts about changes in the past year and hope for the years to come. (Photo by Cheryl Denneny)
February 19, 2021
Two familiar faces joined Interim Pastor David Mueller for the "Midweek Extra" — Barb Gilbert and Pam Waters. Both have been leading our ministry with Family Promise, which provides shelter for families who find themselves in need of temporary housing in northern New Castle County.
February 13, 2021
Because of a predicted ice storm, St Mark's building will be closed (again) Sunday February 14. Instead, the 10 a.m. worship service was recorded Saturday and that recording will be available on our YouTube channel. Click "read more" to find the link. Many thanks to Interim Pastor David Mueller, John Lasher, director of music and worship arts, and Greg Landrey, liturgist, for their quick response.