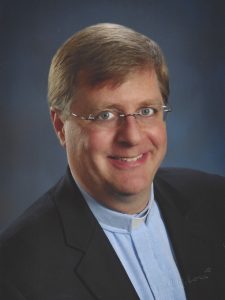 Welcome to St. Mark's Online!
I am grateful that the Holy Spirit has led you to discover our online headquarters.
As pastor, I have the honor and privilege of serving this amazing congregation.
I warmly invite you to join us for worship and to experience how we share the Good News of Jesus Christ.
Hope to see you soon.
– Pastor Scott Maxwell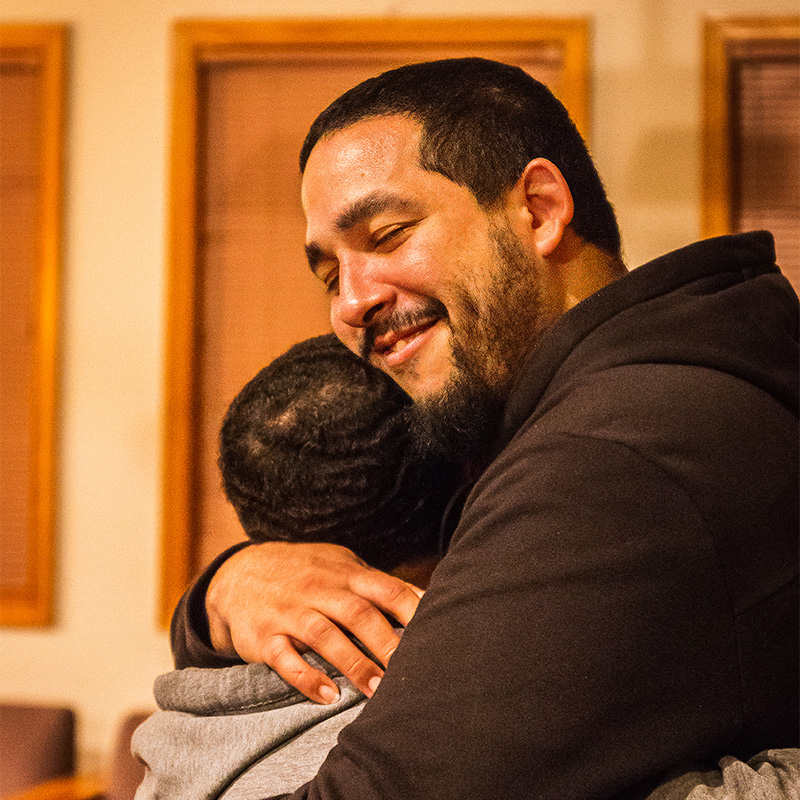 January 22, 2019
St. Mark's partners with Family Promise of Northern New Castle County again from January 27 to February 3, our second week of "hosting" families at the Hospitality Center. Our first week of service — Christmas Week 2018 — was a great introduction to this ministry, which serves families who are in transition and in need of housing. Scores of volunteers participated — preparing and serving meals, planning activities, providing overnight security and bringing special gifts and other essentials for this holiday week. We made many new friends and one of them — Hector — was featured in Family Promise's recent report on the things accomplished during 2018. His story, which was also covered by several local news outlets, was shared this way in Family Promise's report: "Hector had a full-time job and was supporting his four kids. But when his job was cut to just 25 hours, he couldn't make ends meet. He had to give up his apartment, and his family bounced between houses of friends and family members — eventually ending up in a motel. The day before our new Hospitality Center opened in November, Hector had just enough money to pay for one more night in the motel. For a family like his — one headed by a single father — it was difficult to find resources, and he faced the grim choice of living in his car or splitting up from his kids. Supporters like you gave Hector a third option: our new Hospitality Center. He was able to keep his family together while receiving shelter, food, and hospitality. He shared his story on WDEL and Community Issues with Omar Rashada, and just this week, he moved back into permanent housing!" What a glorious testimony to God's provision — and what amazing timing for Hector and his family.
January 21, 2019
Lutheran Community Services is asking for help as the potential for a food emergency increases during the lengthy government shutdown. In a recent email to supporters, LCS said the shutdown threatens to upset the safety net for many low-income households. More than 2,500 low-income households come to one of LCS' 15 food distributions for nutritious food each month. Many also rely on SNAP (Supplemental Nutrition Assistance Program) benefits, formerly known as Food Stamps, to obtain food. February's SNAP benefits are being paid early, on January 20, but after that no further benefits will be provided as long as the shutdown continues. If SNAP benefits cannot be funded, LCS expects a dramatic increase in the need for food assistance as LCS becomes a primary source of food for those in need. As one pantry client expressed it, "there will be a line down the street and around the corner!" LCS estimates needing to buy up to three times the amount of food normally purchased to meet the emergency. This would include providing more food to existing clients and meeting the needs of new ones. Even if the shutdown is resolved, LCS expects a surge in February because of the early distribution of that month's SNAP benefits. In order to get ahead of this situation, LCS is asking for financial help. Please visit the LCS website — www.lcsde.org — for more information on how you can help.
December 18, 2018
A new team at St. Mark's has started work on a strategic plan for our congregation, which has served the north Wilmington area for more than 75 years. The team is working with Pastor Scott Maxwell and Jim LaDoux of the Vibrant Faith initiative to evaluate the church's mission and provide detailed information to church leaders as we all plan for our future and our impact in the community. The work starts with an assessment of the church and its community context. Your voice and views will be essential and valuable during this process. Much more information on this fact-finding effort will be coming soon. The team chose "Compass Team" as its name, reflecting the desire to pursue our True North – Jesus.
Connecting with EDGE for Tomorrow

January 27, 2019

10 a.m. in the Seminary Room

Ginny Jones, executive director of EDGE For Tomorrow will be with us during the Adult Forum hour to bring us up to date on that ministry of our neighbors at Presbyterian Church of the Covenant. Founded in 2009, EDGE For Tomorrow provides services, support and advocacy for social justice, education and empowerment for those living below the poverty level in our local communities. The EDGE After-School program is almost 8 years old and now provides free after-school care for about 30 children four days each week. It touches the lives of more than 100 families with programs that address illiteracy, poverty, parent education, family assistance and early childhood education. Join us Sunday to learn more about this ministry and see how you might be involved.